Beerakai(Ridge Gourd) Dosa.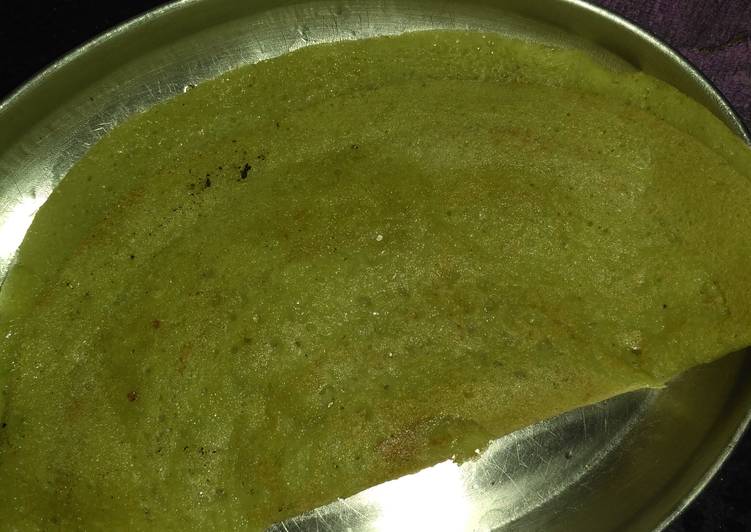 You can have Beerakai(Ridge Gourd) Dosa using 7 ingredients and 5 steps. Here is how you cook that.
Ingredients of Beerakai(Ridge Gourd) Dosa
It's 2 cups of raw rice rice /sona masuri/idly (soaked for three hours).
It's one of Ridge Gourd(medium size).
It's one inch of ginger.
You need two of green chilli.
You need large pinch of cuminseeds.
You need fistful of coriander leaves.
It's of Salt.
Beerakai(Ridge Gourd) Dosa step by step
First grind ridge gourd (which is cut into small pieces), green chilli, ginger, salt and coriander leaves with little water and make into a smooth paste..
Now remove this into a bowl and now grind soaked rice with water into a smooth texture..
Mix the ginded rice batter with ridge gourd paste and mix well so that the batter is mixed properly. Add more salt if needed..
Heat a Tawa until its hot, now lower the flame and place the batter in circular motion on tawa and sprinkle one spoon oil around dosa..
Keep the flame in medium low until dosa gets cooked evenly. Flip dosa to second side and remove in 5secs to a serving plate and serve with chutney of your choice..